Standard Crossover SUV Rental
(Rate Class: SGAR)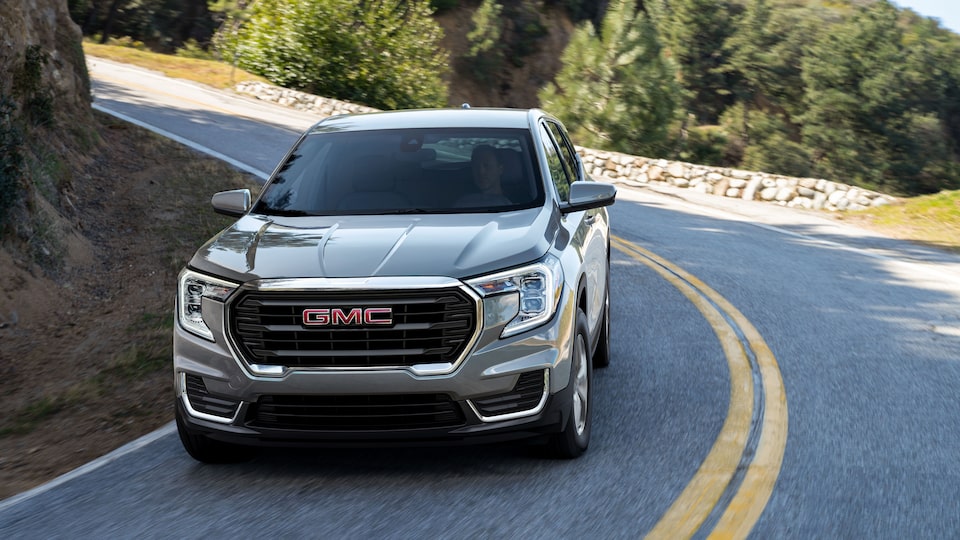 Examples include:


GMC Terrain
Cargo Capacity:

50.2 cu. ft.

Engine:

1.5L Turbo 4-cylinder

Transmission:

9-speed automatic

Drivetrain:

Front Wheel Drive
View Rates & Availability
Fuel efficiency: The 2022 GMC Terrain offers impressive fuel efficiency, making it a great choice for those who want to save money on gas during their rental period. With a combined fuel economy of up to 28 miles per gallon, you can explore more places without having to worry about frequent refueling stops.

Easy to drive: Front-wheel drive offers better handling and stability in dry road conditions, making the 2022 GMC Terrain easier to drive and maneuver. This can be especially beneficial for those who are not used to driving larger vehicles.

Lower rental costs: Renting a 2022 GMC Terrain from Baker Automotive Rentals may be a more affordable option. This can help you stay within your budget while still enjoying the benefits of renting a high-quality vehicle.

Spacious and comfortable: The 2022 GMC Terrain offers a spacious and comfortable interior, making it ideal for longer journeys. The vehicle comes equipped with modern features such as a touchscreen infotainment system, smartphone connectivity, and automatic climate control, ensuring that you have a comfortable and convenient ride.

Reputation: GMC is a well-respected brand known for its high-quality vehicles, and the 2022 GMC Terrain is no exception. By renting a front-wheel-drive 2022 GMC Terrain from Baker Automotive Rentals, you can enjoy the quality and reliability of a GMC without having to commit to a long-term purchase.